Our guarantees and services:
1. Customizable, We offer customized service according to your requirement.
2. Field installation, commissioning and training, Engineers available to service machinery overseas
3. All after sale service problems will be solved in 72 hours.
4.18 Months warranty.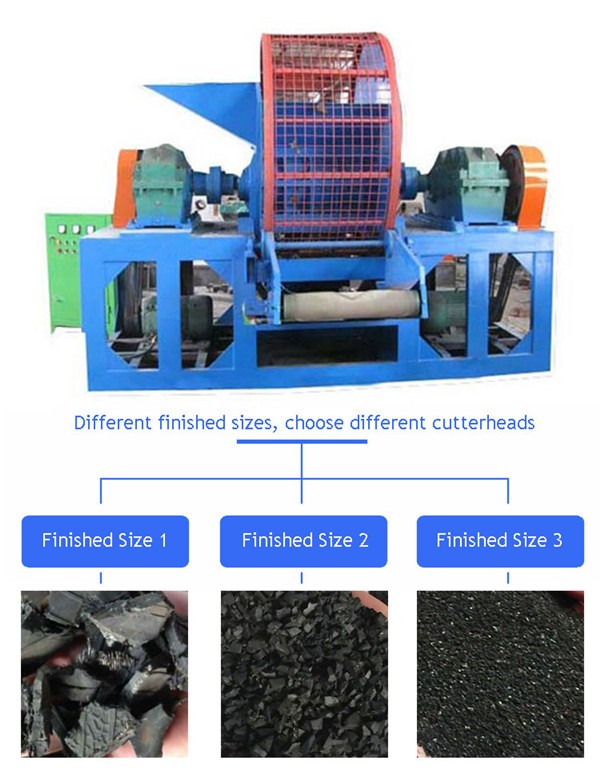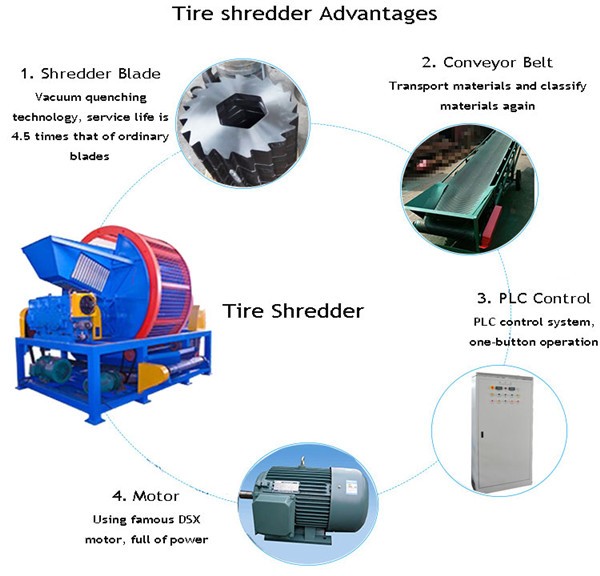 According to the material characteristics, the equipment blade roller can be flexibly selected to enhance the shredding effect.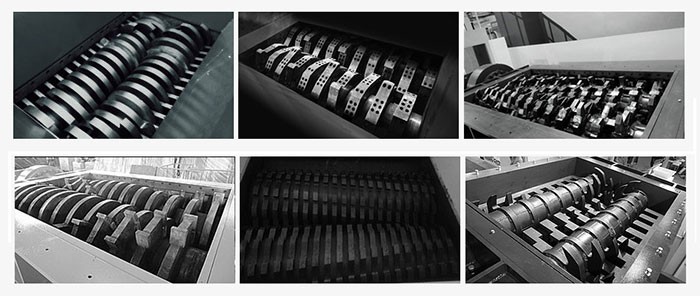 This multifunction shredder can shred and recycling the following materials:
1.A Variety Of Hollow Containers: Plastic Beverage Cans, Plastic Barrels, Drums, Crates, Packaging Barrels.
2.Waste Appliances: TV, Washing Machine, Refrigerator Shell.
3.Pipe: Large Pipe, Pipe Fittings, PE Pipe.
4.The Old Template: Wooden Pallets, Plastic Pallets, Forklift Pallets.
5.Waste Tires: Tires Tires, Truck Tires.
6.Scrap Metal: Car Shell, Aluminum, Scrap Aluminum, Engine Shell, Lead And Thickness Of 5Mm Below The Plate, Food Waste, Garbage, Animal Carcass, Medical Waste, Biological Orange, Garden Garbage.
7.Plastic Head Material, Paper Rope, and Other Materials.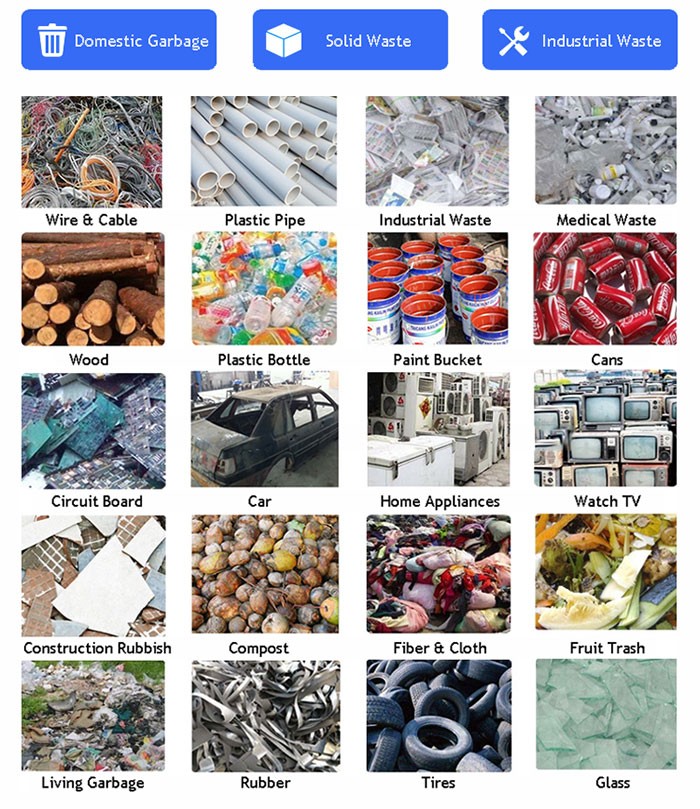 Working site of tire reycling machine for your reference: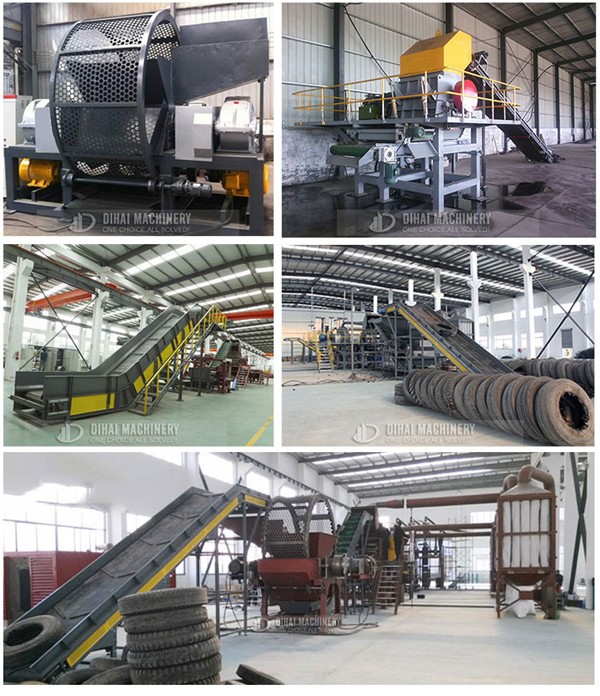 If you have any suggestions or opinions about our products,please leave a message,and we will immediately answer your questions. Thanks for your support.